Research and Development Consulting for Memory and Data Storage Technologies
The best engineering and science professionals know the value of utilizing outside experts and of getting different points-of-view on complex issues. ChannelScience is a partner-of-choice to provide subject matter expertise, practical k


now-how, and industry connections in data storage, memory, detection, signal processing, error correction coding (ECC), MATLAB® development, and custom technical training.
In addition, ChannelScience's experience, clarity, and inventiveness are sought after for the investigation, characterization, development, test, and optimization of emerging technologies.
R&D Consulting Examples
Emerging Nonvolatile Memory Technologies
After many years in magnetic and optical recording technologies, ChannelScience was one of the early movers from rotating media to solid-state-based storage. We have focused on improving the performance and reliability of multi-bit per cell flash and 3D NAND. More recently, ChannelScience is particularly excited about the opportunities to blend magnetics with solid-state storage through the rapid developments in spin-transfer torque and spin-orbit torque devices!
Industry Insights and Connections
ChannelScience's chief scientist was asked to present the keynote address at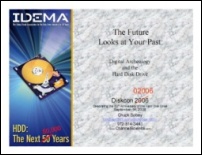 a storage industry event celebrating the 50th anniversary of the hard disk drive (HDD). His insightful talk speculates on the techniques "digital archeologists" of the future might use to unlock the secrets of our civilization that will lie hidden in billions of discarded hard disk drive "artifacts."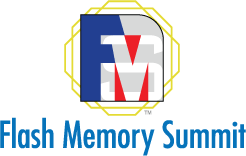 In solid-state storage, our chief scientist is a long-time member of the executive committee of the world's largest technical conference and trade show devoted to solid-state storage: The Flash Memory Summit, held annually in Santa Clara (Silicon Valley).
2011 Flash Memory Summit presentation: Accelerating the Pace of SSD Innovation: 10 HARD disk drive LESSONS (August 11, 2011)
Data Recovery Research
Spanning magnetic, optical, and solid-state storage technologies, ChannelScience expertise and tools have been instrumental in advancing the state-of-the-art in what is actually recoverable from failed and damaged storage devices.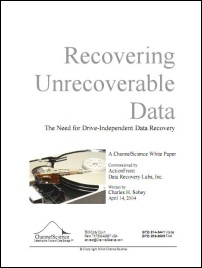 Recovering Unrecoverable Data: The Need for Drive-Independent Data Recovery
Preprint (.pdf) of Paper D5 TMRC 2005:
Drive-Indepedendent Data Recovery: The Current State-of-the-Art
(IEEE Transactions on Magnetics, February 2006, pp. 188-193)
ECC Design, Development, and Evaluation
Please click the button for ECC resources, including source code written by industry innovator, Neal Glover!
Please contact ChannelScience to schedule a free initial consultation.
PRML Read Channel Development and PRMLpro™
Partial response maximum likelihood sequence detection is the foundation of modern noise predictive, 2D, iterative detectors for mass storage. We are proud that ChannelScience's expertise, tools, and training were used throughout the industry to accelerate the adoption of this important technological change!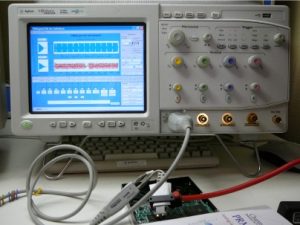 Our flagship product for the adoption of PRML techniques, PRMLpro™, is no longer being updated.
Please click the button for historical information about PRMLpro™.